Hellingstølen Ål in Hallingdal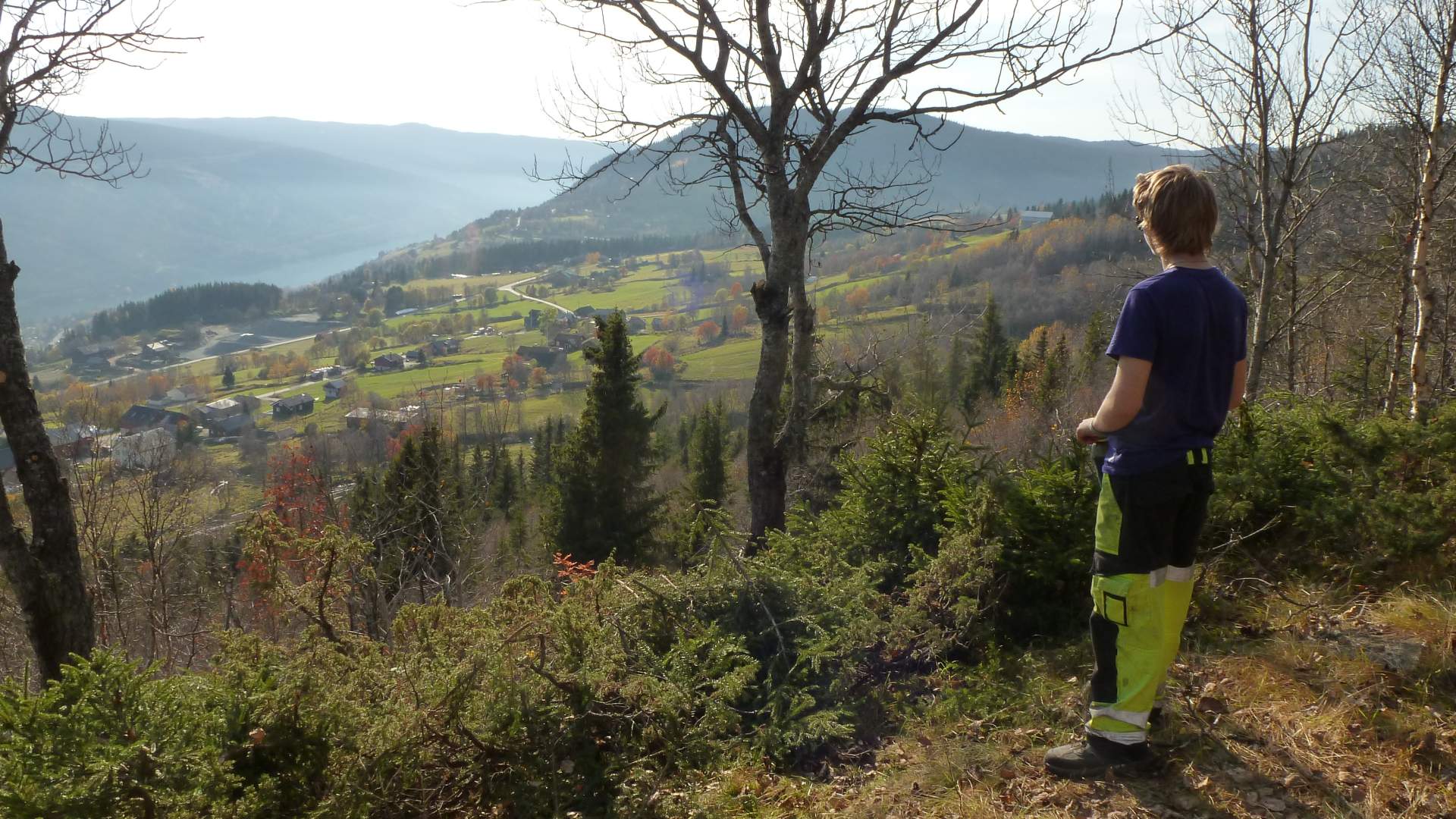 Description in English

Round trip along an old cattle road through an impressive cultural landscape.


The trail has been prepared, including a restored bridge, benches, viewpoints and information boards with stories from Øvre-Ål. For a longer hike you may continue to Damtjørne, where there is a lean-in and a place for an open fire.
After about 300 metres the trail divides into two. The one following the brook is the shortest but also the steepest. Along the hike you will pass site of the old barn of Helling, and the cotter's farm Nyehuso.
On the hill below the Helling-farm you find a bench where it's nice to stop for a break and look at the view over Øvre-Ål. Now can now decide whether you want to go back to Helling, or you can follow the trail further to Damtjørn. Volunteers have here made a lean-in and placed a grill pan. 
For detaljert turbeskrivelse, kart og høydeprofil se www.aal52.no
The hike is part of Ål52's hiking programme "10 favorite hikes in Ål".
How to get here: From Nedre-Ål school follow Øvre-Ålsvegen (3 km) to Helling via Hove. Or walk the marked hike from Ål Outdoor Museum.
You can park by Helling in Øvre-Ål.
Recommended map is the Ål52 map for this particular hike.
Last updated: 04/21/2023
Source: Hallingdal Reiseliv
Hellingstølen Ål in Hallingdal