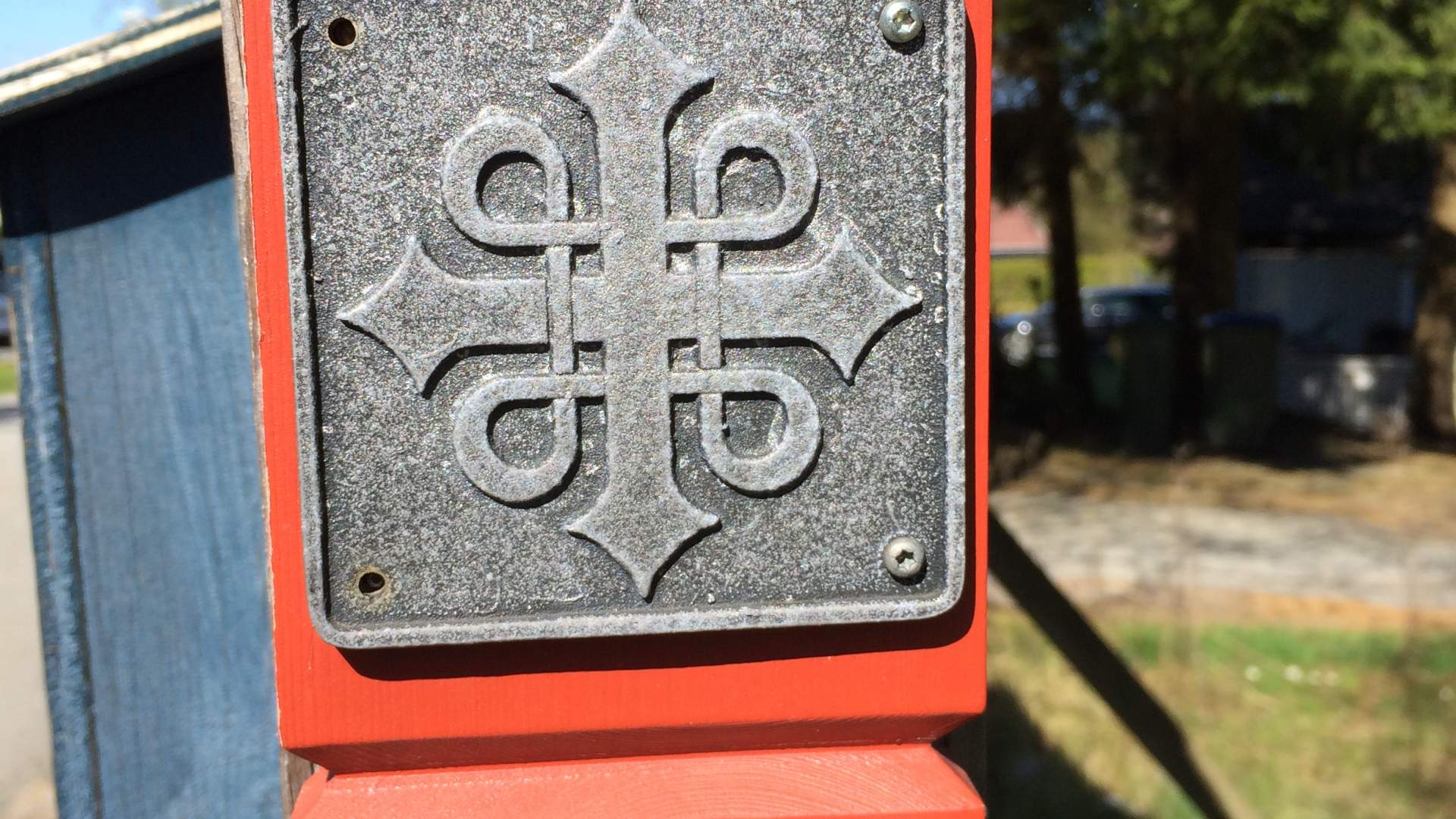 The pilgrimage route crosses our district.

The path leads in two directions. To the north is Nidaros. To the south is Santiago de Compostela in Spain.
This path is part of the European pilgrimage route.

Værne monastery is a tiny, quaint church ruin few have heard of. But it is an important piece of European history.

Værne monastery is on private grounds, and the ruins are not open to the public. At one point in history, this was a hospital run by the Knughts Hospitalers. In the middle ages, it was a site for confessions and absolution, prayer and offerings. The Knights Hospitalers protected the pilgrims.

The small stone mound is an important site on the route to Trondheim and to Santiago in Spain.

It's not a question of how far you walk or where you walk, as long as you walk with your heart.
Last updated: 10/07/2021
Source: VisitMOSS AS